Our host and hostess Tony and Veronika Bruckler on the right, Veronika's brother and sister-in-law on the left (in the rear), and Nicole, the Bruckler's neighbor on the left(in front). We were the first American guests the Brucklers had staying in their home.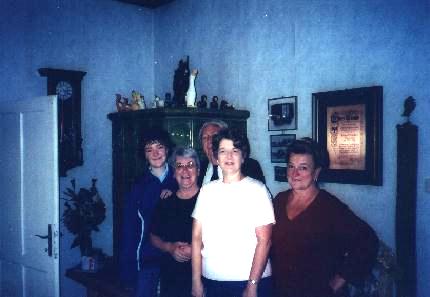 Nicole, Evie, Sherry, Tony, and Veronika. We discovered that Tony was born in New Britain, Conn., and had made a trip back to the United States in 1968 and appeared (with a musical group) at the High School from which we graduated! Which only proves, "it's a small world".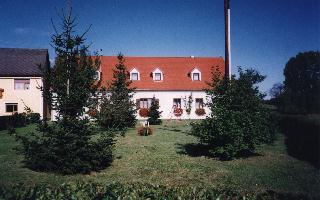 The Bruckler home. We'd had breakfast on the patio in the rear of the house the first two or three mornings, but then it got kind of chilly, so Veronika thought we'd be more comfortable inside after that.